About us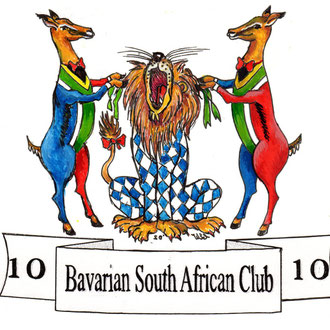 As the new South Africa (or Rainbow Nation) is no longer so new, so the Bavarian Springbok Club (or
Zebras) is no longer new, but very active! 
How it all began
Once upon a time on a rare warm (well rather chilly by South African standards) day in Munich in 1992, a handful of South Africans sat around a wood fire eating bratwurst and drinking Augustiner. They decided this was not the way to go. They had a vision: they wanted to form a community for other Boerewors and Biltong lovers (having said that vegans and vegetarians are occasionally granted entry). Thus a few bratwurst later the club was born.
What none of the founding members could have anticipated was that there was an incredible demand for this undercover movement of Africans in Munich and that it would still be around more than 20 years later. Whilst founding members are admittedly currently being treated for cataracts, new ones with better vision have since joined. 
Most members live in Munich but dream of the Bush. Some reside in Ulm, Frankfurt, Regensburg, Stuttgart and Wiesbaden - but in South African terms that's hardly a pothole away. Members come in all colours, shapes and sizes with quite a few families and active piccanins. What most of them do have in common though, is that they all have a funny accent (or at least do, with increasing wine consumption).
We have a number of experts, for example:
Audio:  Marita Knobel, who aims to convince the rest of the world that South Africans do have other musical instruments apart from the vuvuzela,

Bacchus:  Reinhard Böhmer, who assures us that red wine is good for our health,
Sports: Cate Gajland who loves skiing in snowy weather,
Visual: Constanze Wagner, who believes in crossing the Red Line,
Walks: Helmut Körber who wants to test your Ausdauer,
but everyone does his or her bit in ensuring we have fun.
Over time 2 traditions have been established: an annual braai as well as a curry evening. Whilst we'd all love to meet up more regularly, African time doesn't always permit this.
Sound fun? To join us click here!