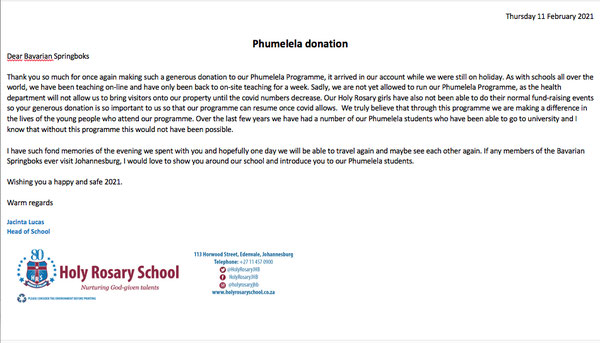 Bavarian Band to hire
Message: Dear Sir or Madam,

maybe you are looking for a suitable original band for an event? For example, for a Bavarian evening, with shows by Schuhplattler, Yodlerin and Alphornbäser?
We have been specializing in Oktoberfest music and Bavarian music for well over 20 years.
Whether duo, trio, big bands or show acts, we offer everything that belongs to a Bavarian event.
For every event we have the right live music ready! Our musicians already have a lot of experience in foreign jobs, have been several weeks successful in the USA, China, Thailand, Taiwan, Norway, United Arabian Emirates,  etc. already.

For 23 years we were an integral part of the Bavarian evening in the Hofbräuhaus in Munich with Bavarian music and show program.
For 10 years we are responsible for the entire daily musical offer in Hofbräu Berlin (with more than 2000 seats).

Exclusively we offer:

Unique, with official license from Hofbräu Munich:  www.hb-show.de
Hofbräu Partyband – Duo, Trio or larger group, depending of size of event
Hofbräuhaus Festkapelle - traditional to party, something for everyone
Hofbräuhaus Show - additional acts of shoe slap dancers, alpine horn players, yodelling queen, etc.

The craziest chapel of Bavaria:
The Jetzendorfer Hinterhofmusikanten!    www.jetzendorfer.de

... and of course many more bands!

If you would like to see some videos, please let me know!

Please do not hesitate to contact us and let us know your special wishes!

Many greetings from Bavaria,

Michaela Mohyla

Oktoberfestmusik aus Bayern GbR
Sandstraße 7
D - 85445 Oberding/Schwaig

Telefon: +49 (0) 8122 /964 98 70
Telefon: +49 (0) 8122 /22 88 000
Web: www.ofmb.eu
Club donation to Phumelela Saturday Programme
Subject: Springbok Club donation
Dear Members of the Springbok Club
Thank you so much for the generous donation towards our Phumelela Saturday programme. Your ongoing support of this programme is truly appreciated.
Our programme continues to help young people who come from very disadvantaged backgrounds. We had wonderful news in January: one of our 2018 matric students, Glen Mlambo, achieved wonderful  results. He got 85% for Maths, 96% for Accounting, 85% for Business Economics and 91% for Economics. He will be studying a BCom at Wits university. One of 2017 matric, Papi Kubheka, has been granted a full bursary from the Department of Agriculture to do a BSc in plant pathology at the University of Pretoria. We are so proud of these young people and it is our Debutantes, who raise so much money for the programme, as well as generous donors such as you that make it possible for us to do this wonderful work.
May God bless you all.
Kind regards
Jacinta Lucas
Head of School
Bavarian Springboks Guestbook
26th January 2019
Name: Carl Houart
E-Mail-Adress: carlhouart@gmail.com
Message: Good day, my Johannesburg-based company is opening a European representative office in Bavaria next year. We are still looking for an ideal location between Munich and Zurich airports.  Moving with family.  Look forward to relocating - and happy to know there is a local SA club in the region.  Any relocation advice and tips would be greatly appreciated!  Best regards, Carl (From Fourways, Johannesburg)  PS can't wait to get away from the load-shedding!!
17th July 2017
Name: Ray Schöne
E-Mail-Adress: info@youpsa.org
Message: Dear Bavarian Springboks,
with great joy we found your Club on the internet and decided to get in
touch with you. From reading your website you look like a very friendly
and fun bunch of people, fulfilling a great purpose connecting people
from SA and Germany.
We wish to get in touch with your Club about our education work with 2000
rural disadvantaged youth in the Eastern Cape, South Africa, with the
request for the Bavarian Springboks to support our Creative Youth
Empowerment Programmes.
I see that your Club supports charitable causes and has a heart for
youth. This is why I wish to introduce Youth Potential South Africa -
YOUPSA to you. YOUPSA helps pave the way to awaken the creativity,
potential and purpose in the youth of South Africa. We bring education
alive by igniting the inner spark in youth.
I am the co-founder and director of the education charity Youth Potential
South Africa - YOUPSA. Previously I lived and worked in Berlin for 13
years and Frankfurt for 2 years. Two years ago I moved back to South
Africa and founded this charity to fill an urgent need for rural kids.
Can you please help us by supporting our programmes that bring literacy
and creativity into the lives of these otherwise forgotten children?
To give you more insight into what we are doing, please read a recently
published newspaper article by the Daily Dispatch:
http://www.dispatchlive.co.za/local-heroes/2017/04/22/giving-chalumna-yout
h-hope/
and a 2 minute video about our work: https://youtu.be/A37hWmZdWfY
We have a beautiful brochure that explains what Youth Potential South
Africa - YOUPSA is all about. Please let me know through which email
address I can send it to you.
It would be great if the Bavarian Springboks are inspired by our work and
would decide to support YOUPSA.
I am looking forward to hearing from you.
With warm regards, blue skies and sunshine from the south for all your
Club members,
Ray Schöne
6th October 2016
Name: Nico Oosthuizen
E-Mail-Adress: nico@saffas.villageshop.co.za
Message: We have started a website for South Africans living overseas
where they can purchase the food they can not obtain regularly.
The products are priced in South African currency and is NOT OVER PRICED!
The order will be delivered to their doorstep by post, thus ensuring a
affordable service of ³food stuff² they always wanted to obtain in the
foreign countries. This is not only just another online shopping webpage
but a social media which enables xpats to communicate and share. We have
added a ³skinder hoekie² where those who are interested can ³skinner² or
share some of their recipes and experiences from where they are staying
including their mother¹s and grand mother¹s recipes including local qua
sine. We will have a new recipe every week and the contents which they
can not purchase in the country where they are staying could be purchased
from us and we will deliver these items to their residential address by
post. YOU WILL FIND SOMETHING OF EVERYTHING on our web page and if it's
not there just ask and we will gladly add it to our list -
www.saffas.thevillageshop.co.za
Ons web blad bied julle egte Suid Afrikaanse respte en 'n "skinder
hoekie" waar daar net lekker geklets kan word en waar julle resepte en
ondervindings kan ruil. Daar gaan elke week 'n nuwe resep wees en die
inhoud van die resep wat julle nie plaaslik kan aankoop nie kan julle by
ons koop en ons sal dit per pos by jou voordeur aflewer. Van Gemmer Bier
tot by Melktert en Koeksusters sal hier verskyn.  Daar is iets vir elke
persoon wat huistoe verlang na sjokelade, Marmite en al die ander dinge
wat lekker is. Indien daar iets is wat nie op ons lys verskyn nie, kontak
ons en dit sal dadelik op die lys geplaas word. -
3rd November 2016
Name: Dorothea Strohm
E-Mail-Adress: dorotheakarin1@gmail.com
Message: dear members,
I read a book , which you should - please - introduce to your South African people....
Sally Andrew
" recipes for Love and murder  "
a Tannie Maria Mystery 
it plays in the little Karoo
and you can't put it down....
And then the recipes......
tot siens
Dorothea
14th April 2016
Name: Andrew Banks
E-Mail-Adress: andrew@giftexperience.co.za
Message: We are an entrepreneurial South African-based business, supporting other SMME's in South Africa.
IN A NUTSHELL, WE OFFER EX-PATS THE OPPORTUNITY TO SPOIL THEIR FAMILY AND FRIENDS BACK HOME FOR ANY SPECIAL OCCASION.
We offer an array of exciting, experience-based gift ideas online – secure and EUR-based. From luxurious spa days to airline flight simulator experiences, romantic horse trails to extreme-sport outings, shark breach tours to riverside dining…we have hundreds of experiences to choose from. It is a proven fact that experiences are superior to physical gifts in every way!
Please visit our website at www.buyagiftexperience.co.za and advise how best we can expose Germany-based expats to our offering, as we believe that we can provide a valuable service that, in turn, will provide much happiness to all concerned!